Jesús Marín is Operating Manager and teacher at 69English, an online English school specializing in general and professional English. The school offers Legal / Business & Financial English courses and provides education in a wide array of business disciplines.
Jesús is an enthusiastic bilingual teacher with professional legal and business expertise. He has worked as a lawyer for a few legal firms in Madrid, Spain. He has also worked as a project consultant in one of Spain's top tier banks.
He loves teaching, music (check out 69English Music courses) and has a passion for the English language.  
You have worked hard to get the best possible education and you are clear about the kind of job you want to get. You have the will and you have probably been rehearsing to give your interviewers not only a perfect look but an overall impression they just simply cannot forget.
Every single aspect of your interview is potentially subject to judgment by the interviewer, from the way you dress to the subtlety of your smell, and, most importantly, the quality, timing and cohesion in your speech.
However, as important as each of those elements might be—and trust me, they truly are—you will not even be able to show them off if your résumé is not up to the mark in the first place. In this post you will learn how to create the best impression on your interviewer right from the onset, that is, how to hone your résumé-devising skills to get you through to the interviewer's inquiring mind.
Pro Tip #1. Know the real purpose of the résumé.
Some people grant their résumé a fictitious power it is certainly bereft of, by deceptively assuming that the document itself is capable of scoring the job. This being the case, they focus all their endeavors on the goal of creating an excessively comprehensive document, ignoring that their precious time is going down the drain because the basic point of the document is being missed.
The key advice is: you should try to create a document that is capable of arousing in the interviewer a curiosity about getting to know you better. You need to be aware of the role that your résumé plays in the big picture of the selection process. Remember this: your résumé is useless in terms of getting a job offer. It just serves the purpose of taking you to the first stage: the job interview. It is no petty task, but that is what the document should intend to achieve.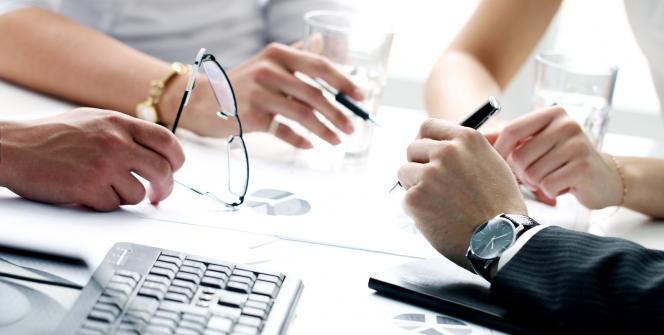 Pro Tip #2. Learn the key requisites a great résumé must meet.
Before you start to type out your ideas it is advisable to do some previous work, which basically should consist in setting up your goals regarding your desired job position. These are some questions you want your interviewers to make themselves as they read through document:
• Who is this person? First and foremost you want to get the attention of the interviewer. Try to walk in their shoes for a moment: their task is to grab a pen and scan through lots of almost identical documents, so yours should stand out from the rest in order to get noticed, which inevitably leads to arousing their curiosity about the person behind the paper.
Here is when exquisite, flawless form plays a distinguishing role. Nowadays, résumés are seldom handed in at a company's physical location, but in case your target job allows for that, you need to put an extra eye on the way your document looks and feels: a fine quality sheet of paper, printed on a high-definition laser printer, helps the reader to walk through the text smoothly and effortlessly. Additional embellishing elements, such as boxes, underlined text and italics or bold print will do the rest. You can also let your creativity come out by designing your own, unique résumé template, with your choice of colors, division elements, etc. You get the idea. There are lots of websites offering eye-catching résumé templates, so give them a try and see if you can find something you like.
• What is this person like? Well done! Now that you have done a great job attracting the interviewer's attention, it is time to reveal the next key aspect your résumé needs to get: the reader's interest. Bear in mind that the average amount of time an HR Manager (or the person in charge of conducting the interview) will allot to read each résumé does not usually exceed 30 seconds. Having said that, and as shocking or disappointing as it may sound, that's roughly the time used to decide whether the document is worth reading in full or not.
The bottom line should therefore be crystal clear: there should be absolutely no feature in your résumé that bars you from consideration. Avoid typos and syntax errors at all costs, and do not settle for a document stating a poor education or insufficient experience. The other side of the coin is that you shouldn't forget to include elements like a job profile that fits your professional goals or a well-rounded education that makes you a good fit for the particular position you are applying to.
• I like this person! Candidate pre-selection occurs in a similar fashion as when we read sections in a newspaper. We just read the headlines, and we only stop the "scanning" process to read a full feature when it is attractive because of its heading or its placement on the page. Sometimes we only read a few lines before resuming our "scanning" mode, inadvertently convincing ourselves that the articles just does not cut it.
Consequently, you can bet that if your résumé has made it through the two previous stages (getting the reader's attention and then their interest), it will definitely be read in its full length. The interviewer will regard you as a potentially worthy candidate.
• I want to meet this person! At this stage, the person in charge of the candidate selection process decides to summon you along with the rest of the candidates who have successfully passed all the previous decision stages, be it to a personal interview, a group dynamics evaluation or whatever kind of professional test the company carries out.
Here is when you want to be totally sure that you provided a valid means of contact in your résumé (one you will actually be answering). Under no circumstances do you want to miss the call of the company when they decide it is time for you to go see them. Do yourself a favor and get rid of that cheesy, not-funny-anymore automated response in your voicemail. Your overall integrity as a candidate will profusely thank you.
Pro Tip #3. Include a powerful depiction of your professional character
You need to make a reliable description of your personal features applied to the particular field where you want to deploy your merits as an unbeatable professional. In order to do so, your résumé needs to show an accurate picture of your strong personal points, something you will attain by using the correct adjectives to describe your personality. 
Here is a list of some of the most useful adjectives / descriptors you can use to talk about yourself in your résumé:  
Active
Adaptable
Good-natured
Sociable
Amiable
Ready wit
Analytic 
Assertive
Authentic
Coherent
Collaborative
Communicative
Conscientious
Constant
Able
Self-confident
Emotionally controlled
Convincing
Cooperative
Coordinating
Polite
Righteous
Ethic
Sensible
Systematic
Discreet
Expert
Solid
Demanding
Discerning
Specialized 
Detail-oriented
Questioning
Loyal
Enthusiast
Efficient
Effective
Talkative
Creative
Logical
Tolerant 
Fluent
Troubleshooting
Versatile
Executive
Managerial
Patient
Persuasive
Optimistic
Methodical 
Leading
Independent
Team-working
Honest
Positive
Practical
Productive
Negotiating
Reliable
Trustworthy
Tenacious
Strong-willed
Determined
Goal-oriented
Ethical
Imaginative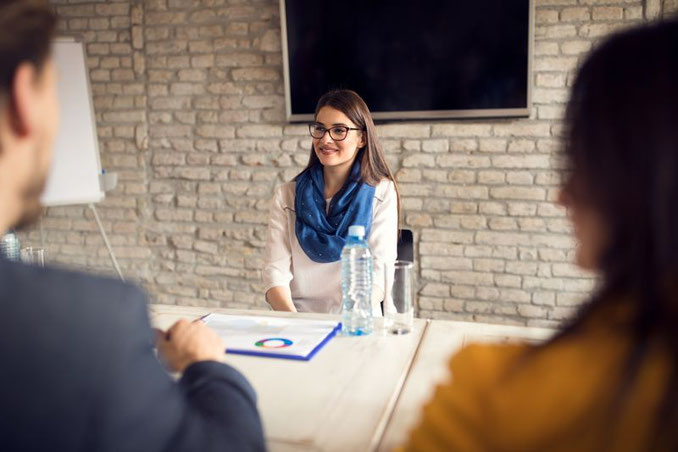 Pro Tip #4: Highlight your professional achievements to make an impact
You might have heard there is no better future predictor than past itself. Hence, to give yourself an answer to the question "which activities I am good at?" you can start by recalling and analyzing all the milestones in your career. It is actually very easy to do: just make a list including all the companies you have worked for and try to describe the most important goals you achieved by using impact verbs like the following: 
Improved
Enhanced
Liaised
Coordinated
Assessed
Explained
Led
Diminished
Taught
Carried out
Detected
Projected
Promoted
Revamped
Gathered
Rezoned
Presented
Oriented
Organized
Implemented
Debuted
Strengthened
Set out
Devised
Decentralized
Controlled
Doubled
Documented
Standardized
Condensed
Managed
Set up
Boosted
Delivered
Achieved
Supervised
Rolled out
Started
Reconciled
Developed
Overhauled
Attended
Proved
Tested
Investigated
Accrued
Exposed
Pinpointed
Published
Originated
Granted
Empowered
Encouraged
Extracted
Extended
Drove
Motivated
Inspired
Launched
Fortified
Underpinned
Prevented
Smoothened
Planned
Drew
Designed
I hope you find these tips useful in your job searching efforts. Remember, at the "résumé stage", the way you dress up your résumé is of the utmost importance in making your document stand out from the pile where bazillions of résumés are awaiting their fate. Stay tuned for more tips to make your job search easier, and why not? more fun. 
---